In this post, I will discuss how to review particular cards, before they are scheduled to show up in your scheduled cards, even if it's not in the order that you created them. Here's a question that I got recently from a student that I am tutoring:
I'm not seeing some of the cards I made over winter break. I don't know what the numbers mean in the columns when I look in "browse". Some say 287, some have a date, and some say 100000000 (with or without extra zeros). How can I see those cards? Is there a way to push specific cards to the front, or the ones I just made?
Fantastic question, and one that was not always as simple as it is now, with the newer version of Anki. To start, first go to the "Browse"  menu option.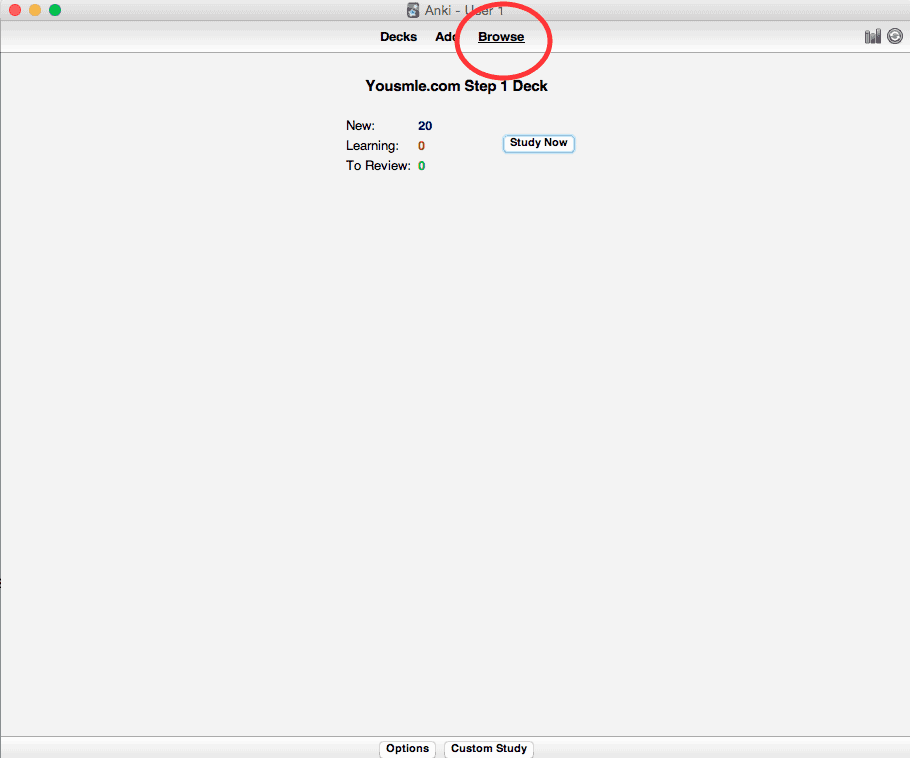 Next, select the card or cards that you would like to force into your studies. You can hold "Shift"  to highlight multiple cards.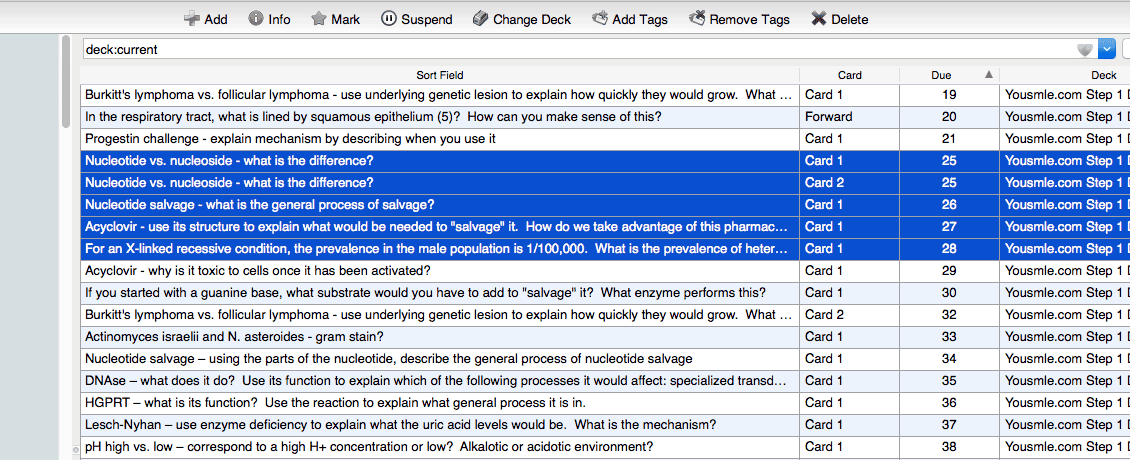 Next, under the edit menu, select "Reschedule…"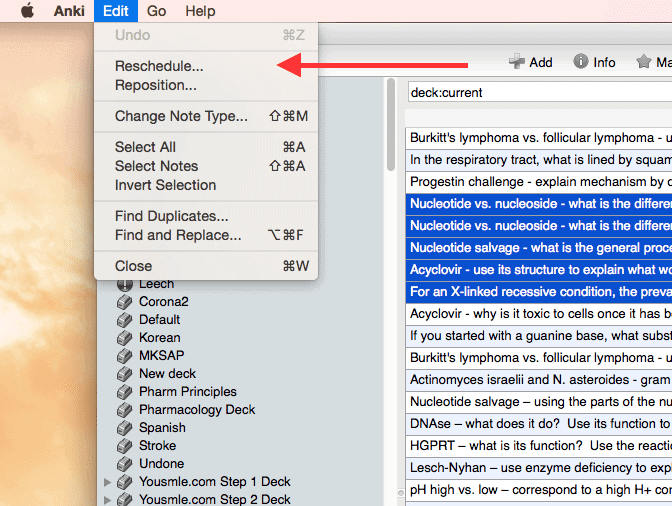 Then, set the interval for between "0 ~ 0 days." This will add it to your reviews for the day, as if you had just gotten a card wrong.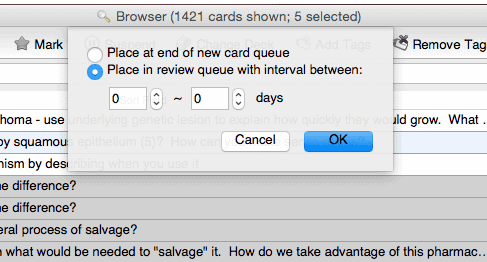 You'll note that the cards that you set in this way are added to "Reviews." See the picture below, where the number of card to review is now "5," whereas before it was "0."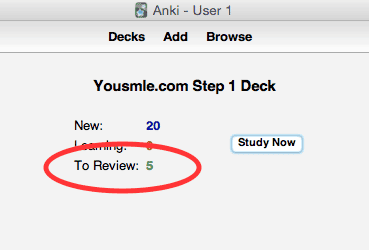 Hope this helps! Again, I'm trying to create more short tutorials for the nuts and bolts of using Anki, so please let us know in the comments if you find this useful, an what your thoughts are!